Home slider










Bill Fawkner-Corbett, Investment Director, CEE Equity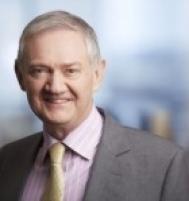 Bill Fawkner-Corbett has over 20 years' experience of deal making in the CEE region, both as an investor and as an advisor.
He joined CEE Equity (Investment Advisor to China CEE Fund) in October 2013. He initiated and started the execution of the Fund's first investment outside Poland – the partial buy-out of Hungary's leading private university in December 2014.
He also initiated and led the execution of the Fund's co-investment with Black Peak Capital into Walltopia (the world leader in the manufacture and installation of indoor climbing walls); and JavnaRazsvetljava, a Slovenian municipal lighting company.
He covers the countries of Czech, Slovakia, Bulgaria, Romania, Albania and all of former Yugoslavia.
His early career was as an officer in the British Army, which included active service in the Falkland Islands and the First Gulf War, for which he was awarded an MBE. He has an MA in Engineering from Cambridge University and an MBA from Henley Management College.